I know we are not even passed Thanksgiving yet, (which is tomorrow!) but I have seen some Christmas list posts on a couple blogs, and with all the Christmas songs and items in store, I am already getting into the spirit! So here are a couple items from this year's list!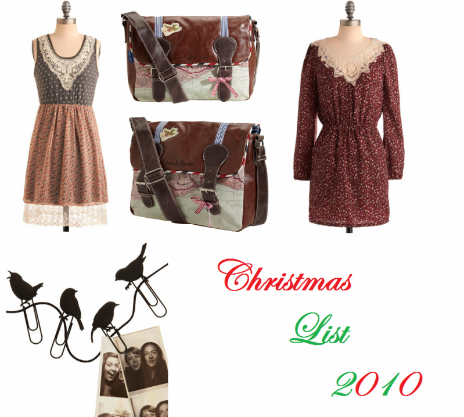 These are just a few of the highlights from my wish list, most being books, gift cards, money, and "Happy Days" and "I Love Lucy" on DVD. Totally not that exciting of a list! Oh well!
What is on your Christmas list this year?